Our mouthwatering Spaghetti Mentai will be available exclusively through our "Heat and Eat" model, bringing the delightful taste of Japanese-inspired flavors to your convenience. Savor the perfect fusion of creamy mentai sauce and al dente spaghetti, crafted with the finest ingredients and packed with delicious umami goodness.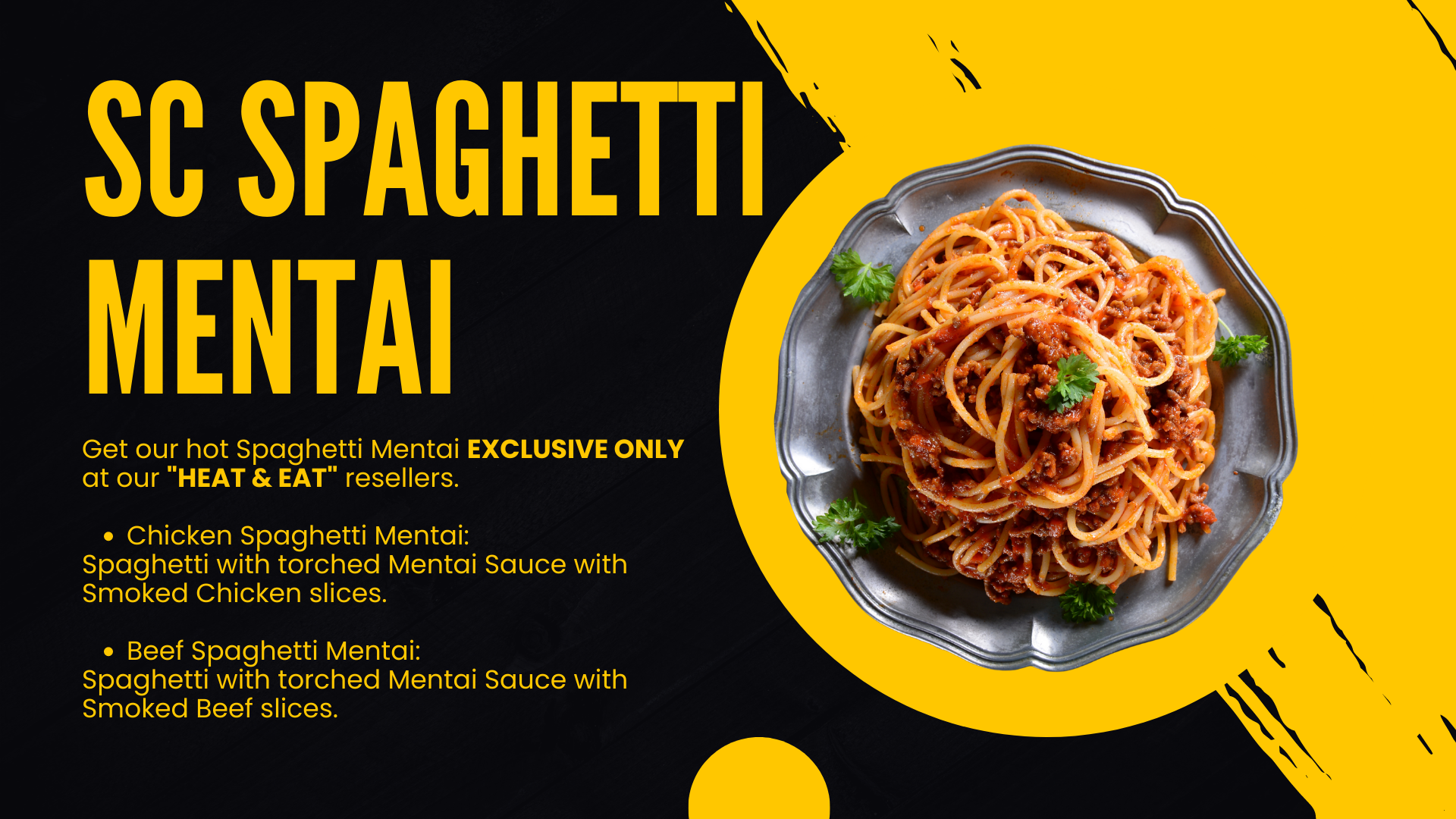 PACKAGING & REHEATING
Our Spaghetti Mentai is thoughtfully packaged to preserve its freshness and taste. Each portion is carefully sealed in microwave-safe containers, ensuring convenient and quick reheating.
Indulge in a delectable bowl of spaghetti coated in our rich and creamy mentai sauce. The sauce is made with a harmonious blend of Japanese mayo, tobiko (fish roe), and a hint of spice to elevate the flavors. Topped with serunding and a choice of patty ayam or daging, this dish promises a delightful explosion of taste.
With Smokin' Cheeze's "Heat and Eat" model, you can enjoy our Spaghetti Mentai whenever you crave a delightful, restaurant-quality meal. Whether you're in a hurry or looking to unwind after a long day, our Spaghetti Mentai is the perfect choice to satisfy your taste buds with a burst of umami and creamy goodness. Experience the convenience and exceptional taste of our Heat and Eat model today!